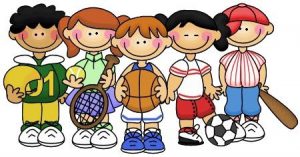 HOMESCHOOL GYM Class at FBCS – POSTPONED
10 weeks of games and sports. Send an email through the website's contact form to find out more.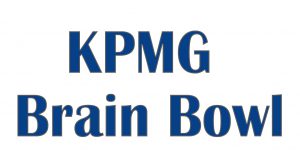 KPMG BRAIN BOWL – POSTPONED
The KPMG Brain Bowl Academic Tournament is a Jeopardy-style general knowledge competition, with questions focused on high school academic subjects. Teams from local high schools are tested on various subjects, including mathematics, English, science, Caribbean history and current events. Uniting local schools and encouraging pupils to stretch their academic abilities, the annual Brain Bowl also aims to get pupils to work as a team and develop their critical thinking skills. Click here for more information.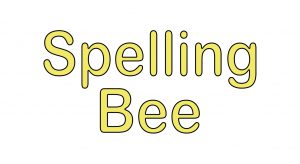 NATIONAL SPELLING BEE – NOVEMBER 23-24, 2022
The Spelling Bee is open to all students. Primary students will compete November 23rd (JGHS Hall at 10:00am) Secondary students will compete November 24th (Lions Centre at 10:30am)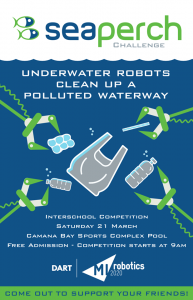 SEAPERCH – MARCH 12, 2022
The SeaPerch challenge is organized every year in Cayman, and sponsored by Dart Minds Inspired. SeaPerch's underwater robotics competition is held in many places around the world. Students who are homeschooled are welcome to enter this event if they meet the age requirements, form a team, and have been working with the Minds Inspired program to prepare for the challenge from early in the school year. Find out more information at their website.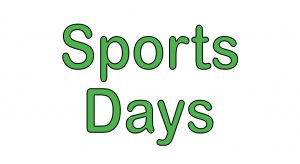 INTERSCHOOL SPORTS DAYS – MARCH 17-18 and MARCH 24-25, 2022
Sports Days are open to all students and provide an opportunity to compete against other schools. Inter Primary Sports Days are March 17-18, and Inter Secondary Sports Days are 24-25. Contact the Department of Education to register.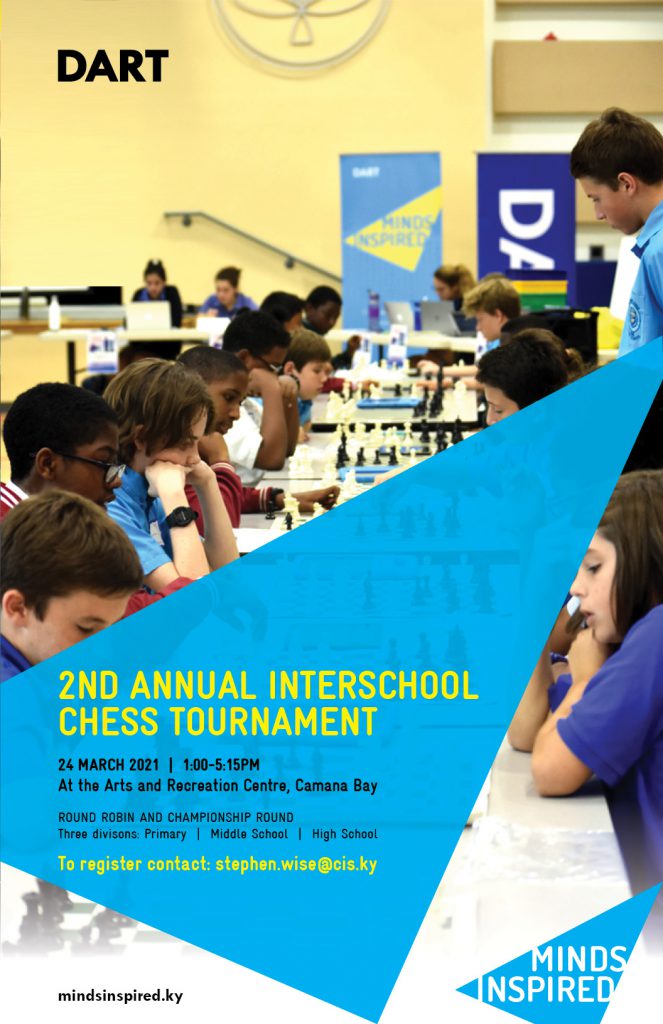 INTERSCHOOL CHESS TOURNAMENT – MARCH, 2022
Sponsored by Dart Minds Inspired, this year's interschool chess tournament will have significant cash prizes for 1st, 2nd, 3rd, and 4th place. A round robin tournament will determine the winners in Primary Middle School and High School categories. The 1st Annual chess tournament had over 100 students attend. Register using this link.

DR. BILL HRUDEY SCIENCE FAIR – APRIL, 2022
The Dr. Bill Hrudey Science Fair is a fantastic event held each April. Students will present their finished experiments to a panel of judges, and display their projects to the public. Emphasis is placed on correctly following all steps of the scientific method. Categories are Life Science, Earth Science, Physics and Chemistry, and Food and Health. Find out more about this opportunity at their website.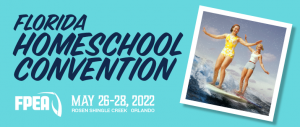 FLORIDA HOMESCHOOL CONVENTION – MAY 26-28, 2022
"The premiere event for homeschool families", Florida Parent Educators Association hosts the biggest homeschool conference in the nation every year in Orlando. Workshops, family events, children's programs, and a HUGE vendor fair provide support and information to anyone who is currently homeschooling or planning to homeschool in the future. Next year's convention is scheduled for the American long weekend in May. Click here for more information.
Other opportunities include group P.E. classes, group art classes, Junior Achievement, field trip to CCMI in Little Cayman, Guy Harvey Ocean Foundation Shark Talk, DART Minds Inspired Math Competition and much more!