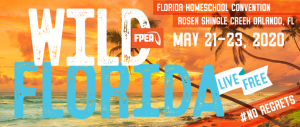 "The premiere event for homeschool families", Florida Parent Educators Association hosts the biggest homeschool conference in the nation every year in Orlando. Workshops, family events, children's programs, and a HUGE vendor fair provide support and information to anyone who is currently homeschooling or planning to homeschool in the future. Next year's convention is scheduled for the American long weekend in May. Click here for more information.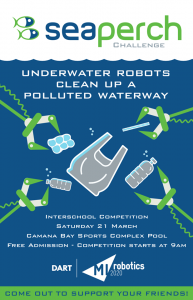 The SeaPerch challenge is organized every March in Cayman, and sponsored by Dart Minds Inspired. SeaPerch's underwater robotics competition is held in many places around the world. Students who are homeschooled are allowed to enter this event if they meet the age requirements, form a team, and have been working with the Minds Inspired program to prepare for the challenge from early in the school year. We hope our homeschoolers will form a team in the upcoming year. Find out more information at their website.

The Dr. Bill Hrudey Science Fair is a fantastic event held each April. After following the scientific method, students will present their finished experiments to a panel of judges, and display their projects to the public. Categories are Life Science, Earth Science, Physics and Chemistry, and Food and Health. Find out more about this opportunity at their website.